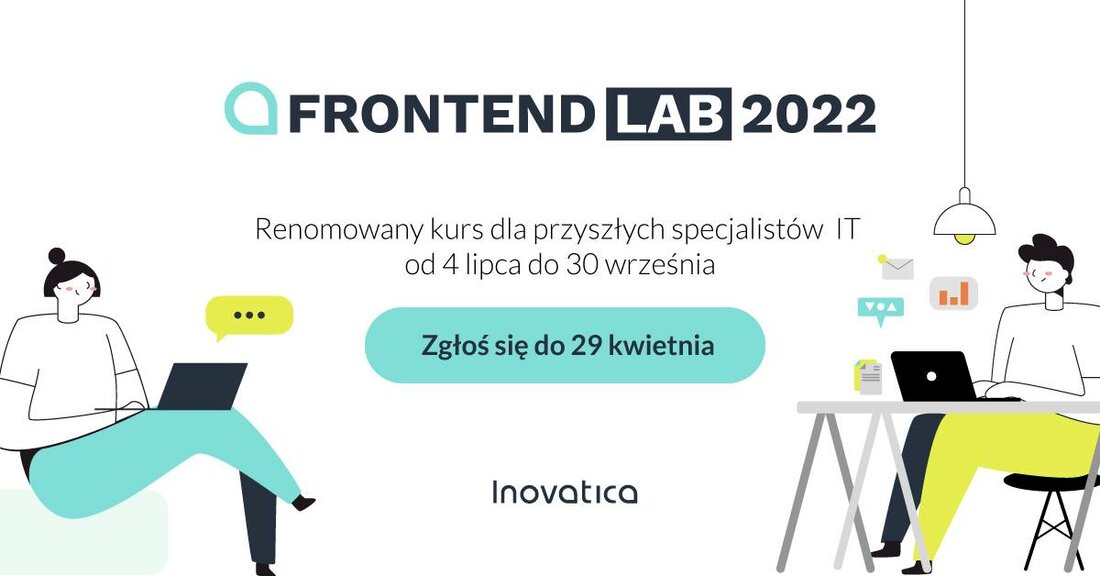 Comparison of CMS TYPO3 and Wordpress. Which CMS to choose for a corporate website.
Let's check whether CMS TYPO3 is a good choice for a company and compare it with the most popular solution, i.e. Wordpress. We present the key functionalities and suggest what to pay attention to when choosing a partner for the implementation of the company's portal.
There are hundreds of different solutions available on the market, so choosing the right tool seems to be a difficult task. That is why we have prepared a comparison in which we juxtapose Wordpress and TYPO3. We chose these two content management systems because Wordpress is the most popular and TYPO3 is considered the best CMS for companies and institutions.
Before we look at the differences, it is worth remembering that both Wordpress and TYPO3 are distributed as open source software under the GPLv2 license. Theoretically, both are free, as long as we can configure them ourselves.


We will now take a closer look at several key parameters that are particularly important in projects for business:
Portal management by multiple editors
Large websites and portals are managed by teams of people with various competences. TYPO3 CMS allows you to assign and define access levels in a very clear way. Thanks to this, CMS users have precisely defined roles. The difference between the systems is that in Wordpress we assign them individually and the scope of rights is predefined. It is possible to change this state of affairs, but requires additional plugins. In TYPO3, we can independently edit what is included in the scope of permissions for a given level. What's more, we can broadcast them in groups and in a much more advanced way, which is the standard functionality of TYPO3.
Tip:Think about how you want to define the role of your team responsible for the website. Thanks to this, you can quickly check whether a given CMS meets these expectations.
CMS extensions and plugins
Most of the most popular functionalities are immediately built into the CMS. When we are looking for additional or more personalized ones, we can reach for one of the many plugins. There are thousands of them in TYPO3 and they include, among others newsletters, advanced analytics and e-commerce functions. Honestly, however, you have to say that the Wordpress repository is not thousands, but hundreds of thousands of plugins. Many of them are extremely easy to use. Most often they were created with the end user in mind, while many TYPO3 plugins are simple to use, primarily for developers. In both cases, we must also remember that you need to have limited trust in external plug-ins as they may contain significant security flaws.
Tip: First, select plugins from official directories, check the rating history and support conditions before downloading. If possible, consult your company's cybersecurity team to install a new plugin.
The ergonomics of the administration panel is very important. A good interface will significantly facilitate adding new content and managing the portal. Whether we manage to navigate it efficiently depends on how independent we are in handling our website. That's why most good CMSs provide WYSIWYG (What You See Is What You Get) editors. They allow you to create content and new pages even without knowing the code, because it is possible to conveniently preview the effect of the work being carried out. A CMS should be so easy to use that editors can carry out most of the tasks on their own and only occasionally use the support of the IT department or an external supplier. These assumptions are met by both TYPO3 and Wordpress, both greet administrators with an intuitive dashboard after logging in. At first glance, Wordpress seems simpler. However, this is due to the fact that TYPO3 offers the administrator more control, which translates into the complexity of the control panel. It is also important that Wordpress adds more subpages in the form of a list, and in TYPO3 they have a tree layout, which facilitates the management of large websites.
The extensive system of granting TYPO3 permissions and assigning to user groups is accompanied by a built-in editorial process management module. Here, we have the option of defining the next stages before publishing the content, which gives us control over what and when will be shown to the world.
Tip: You can ask the contractor for a demo of the selected system. Above all, however, make sure that the site contractor provides training for administrators. Also ask about the terms of the technical support service. The team of TYPO3 developers is a thriving community and is constantly working to present this complex administrative and editorial panel in the most accessible form. Significant changes have been made from v9 upwards. If someone has had contact with earlier versions in the past and it left a slight trace of disappointment, it is worth giving yourself a second chance. Currently, without losing any of the extensive configurability, all TYPO3 modules are presented in an accessible form.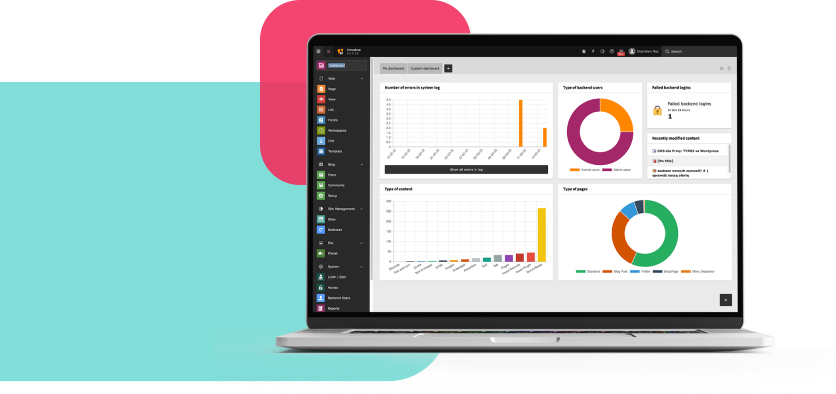 Web templates with good UX
A good UX is a key parameter for the success of a corporate portal. CMS can help us a lot in this success or significantly hinder it. Particularly helpful are the elaborate templates that ensure that the content is displayed in an optimal way, regardless of the channel. We are then sure that the website will be mobile friendly, and we can often personalize the template to perfectly meet our requirements. Wordpress offers much more templates, there is no shortage of sentences that there are simply too many of them and it is increasingly difficult to find the really valuable ones. On the other hand, a deeper analysis of which platform offers better templates makes sense mainly for smaller businesses. Developed businesses will choose individual projects, preceded by their own user research. The proper implementation of these projects depends more on the skills of your own or external IT team.
Tip: If you buy a ready-made template, check that it supports the latest versions of browsers and is adapted to the Android / iOS mobile requirements. When commissioning a project, first collect data about your users and their needs. If the service is to be carried out by an external company, ask for a list of previous implementations, references and ask about the warranty conditions.
If, on the other hand, the needs of our business assume integration with other systems or applications, the architecture of the TYPO3 solution allows for redirecting the output and providing the content on the basis of REST API. One editorial process, with the appropriate configuration, can therefore allow for the supply of content to many sources, regardless of the platform.
Multiple sites and languages ​​in one CMS
TYPO3 is rightly famous for its excellent preparation for convenient foreign language support. Managing language versions does not require a separate login and is simply intuitive. Wordpress also offers this option, but only after downloading additional extensions. TYPO3 also has much more advanced tools for managing multiple domains from one panel. Companies that have more than one branch or are active in many countries will appreciate this solution. Importantly, the creation of new pages, e.g. landing pages for a specific marketing campaign, is much better prepared in TYPO3.
Tip: When preparing content for pages in different languages, make sure that you have reliable translations and the URLs were also in the language of the given language version.
Positioning in TYPO3 CMS and Wordpress was given priority. Even without additional plugins, both of them offer analytical tools and the ability to create content friendly to search engine algorithms. Example? After updating the url, TYPO3 will also automatically take care of the redirect to avoid breaking the existing links. The system will also detect conflicting redirects, preventing errors from misconfigured URLs.
Tip: Several factors have the greatest impact on the effectiveness of SEO. The page loading speed is extremely important. Google checks exactly how fast the content loads and how quickly the website becomes interactive. Remember that regardless of the CMS you choose, you need to prepare valuable content and keep it updated on a regular basis. Many websites are well prepared at the start, but due to the lack of care for new content, it gradually lowers its position in the results.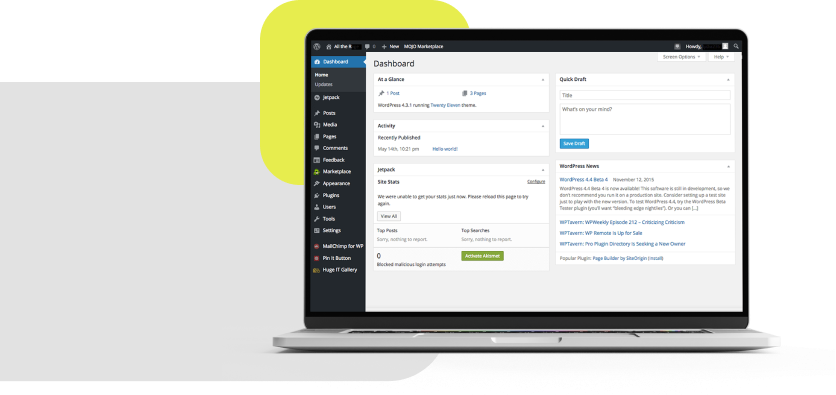 On the web, we can find reports proving that TYPO3 is definitely safer and those claiming that Wordpress is the security leader. At Inovatica, we believe that the security of the system depends primarily on the people who support it. If you look at the statistics, Wordpress sites are attacked more often, but it results from the high popularity of this CMS. It is worth mentioning, however, that security holes are often found in poorly prepared plugs. Regular updates are another important aspect. Here, the providers of both CMS adopted slightly different strategies. Wordpress allows automatic updates, which is convenient, but unfortunately has some drawbacks. It happens that the external plug-ins used to build the website are not compatible with the automatically performed update, so the website does not display correctly. The advantage of TYPO3 are the LTS (Long Term Support) versions, they have a guaranteed annual removal of detected errors and two additional years of priority technical support and security updates.
The fact that the creators of TYPO3 put security in a high position is evidenced by the fact that in the latest version we have a built-in 2FA authorization module. Multilevel authentication in the era of ubiquitous cyber-attacks, scams or information interception seems to be not only a "nice to have" functionality, but also a "must have".
Tip: You should carefully verify external plugins, regularly update the CMS, and most of all implement and enforce internal security rules for the editorial team.
What CMS for the company - summary
In summary, both systems have advantages that are relevant to the business. Wordpress is currently being developed as a CMS for everyone, while companies and organizations remain the TYPO3 specialization. Choosing the right tool should be preceded by a needs analysis. Wordpress is the natural choice for small businesses and startups. However, if the company plans to be present in many markets, use many language versions or want to have a lot of freedom in shaping its portal, TYPO3 is the better choice.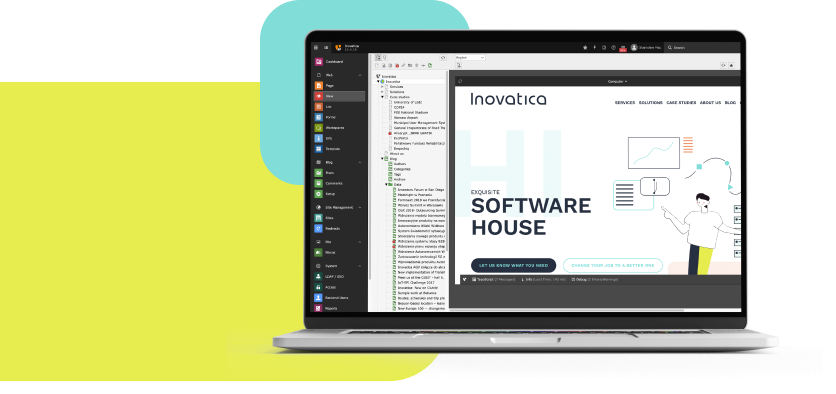 ---