Why Clutch?
In the spirit of dedication to our clients, we are happy to announce that we have begun a partnership with Clutch, a Washington, DC-based B2B ratings and reviews platform. The firm gathers verified reviews; which analysts use to create directory rankings to highlight industry leaders, in combination with their own market research. A profile on their website gives other businesses the opportunity to access information without having to use their own time and efforts to conduct the same research. Thus, when businesses are looking for partners with whom they can most productively collaborate on projects, they can turn to Clutch.
Inovatica among the best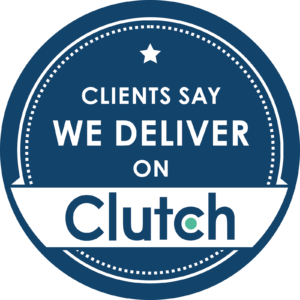 We're honored to be listed among top software developers, and recently received our first review to be published on Clutch from a wonderful past client who generously rated us with a perfect 5 stars, leaving this comment recounting their time with us:
"The functionality is excellent; it's more than what we asked for. Every now and then, they'll let us know if something isn't adding up and we work out a solution together. The end product is better than the original design we set." - Greg Rose, CEO at Allocrypt, Inc.
We're excited to build relationships with future clients, meeting their software needs! To learn more, check out Inovatica's profile on Clutch.
---