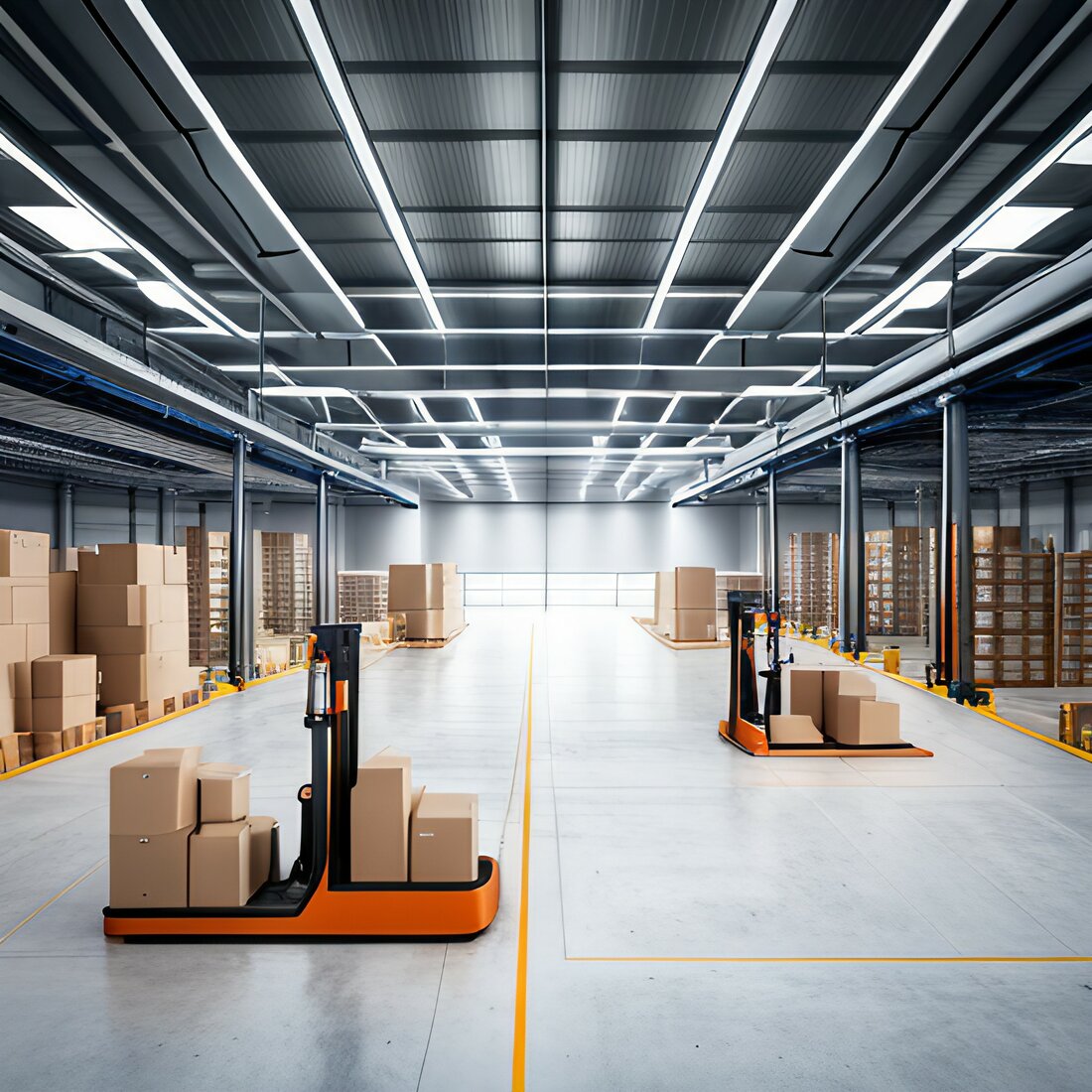 New Postgraduate Studies in Mobile Robotics: Design, Implementation, and Maintenance of AMR/AGV Systems
Mobile Robotics, Postgraduate Studies
Mobile Robotics, Postgraduate Studies
If you want to combine career development with introducing revolutionary solutions in the field of mobile robotics, there is a perfect program for you in the heart of Poland. Discover the secrets of designing, implementing, and maintaining AGV (Autonomous Guided Vehicles) and AMR (Autonomous Mobile Robots) systems.
Społeczna Akademia Nauk (Social Academy of Sciences) has just presented its latest postgraduate studies in Mobile Robotics. The program was developed in collaboration with experts from Inovatica AGV, ensuring a curriculum that combines theory with practical applications to provide you with comprehensive preparation for the dynamic world of mobile robotics. What makes these studies so exceptional?
First and foremost, we focus on designing, implementing, and maintaining AGV and AMR systems. You will gain the knowledge and skills necessary for creating and adapting autonomous solutions for the industry and logistics. This is already the new standard as internal logistics automation is a strong global and Polish trend - emphasizes Bogumił Zięba, CEO of Inovatica AGV and one of the architects of the new program.
The studies also cover programming, artificial intelligence, sensors, navigation, logistics, and process management. You will gain a comprehensive understanding of the field of mobile robotics and be able to effectively shape the future of the industry.
Market Demand for Robotics Specialists
Our new postgraduate studies in Mobile Robotics offer a unique opportunity to develop skills that are highly sought after in the job market. This is confirmed by independent research. Recruitment firm Antal, in its Occupational Barometer report, highlights that the development of Industry 4.0, which encompasses not only technology but also new ways of working and the role of humans in the industry, has generated a high demand for engineers specializing in mechatronics, automation, and robotics. They focus on building and developing autonomous systems that streamline and optimize manufacturing processes. In addition to robotic workstations, their tasks involve research and development activities contributing to improving production processes. "The work of mechatronics, automation, and robotics engineers is particularly responsible. Moreover, it is ideal for those who dislike sitting in one place, as it involves business trips to cooperating plants (domestic and international). In addition to completing recommended studies in fields such as mechatronics, mechatronic engineering (IMiR), electrical engineering, electronics, mechanics, robotics, and automation, it is also valuable to possess the ability to think abstractly in mathematical terms. This means not only having efficient calculation skills but primarily creating mathematical models of designed objects," adds Marieta Brzykcy, Team Leader at Antal, Engineering & Operations.
Mobile Robotics: Secure Employment in Various Sectors
In summary, here are the key factors contributing to the growing demand for specialists in mobile robotics:
Industrial and logistics automation

: Many companies strive to automate their operations to increase productivity, precision, and efficiency. Mobile robots such as AGV and AMR play a crucial role in achieving these goals.

E-commerce and warehouses

: With the growth of e-commerce, there is an increasing demand for efficient logistics solutions. Mobile robots are ideal for optimizing warehouse processes such as material handling, packing, sorting, and delivery.

Manufacturing industry

: Mobile robots are increasingly used in the manufacturing sector to automate production lines, material transportation, and tool handling. They enable increased productivity, cost reduction, and improved safety.

Healthcare and service sectors

: Mobile robots find applications in healthcare, hospitality, cleaning services, and many others. They provide support in tasks such as material delivery, monitoring, personal assistance, and more.

Research and Development

: Large corporations and research institutes are investing in the development of new technologies related to mobile robotics. As a result, there is a high demand for specialists who will conduct research, design new solutions, and improve existing technologies\
---