Navigation system
App
Website
Warsaw Airport: Frederic Chopin Airport
Frederic Chopin Airport in Warsaw (IATA code: WAW, ICAO code: EPWA) is the largest international airport in Poland. The capital airport handles nearly 40% of passenger traffic in Poland.
It operates regular passenger, charter and cargo flights. Over the last decade, the number of passengers handled has doubled (from 8.3 million in 2009 to 18.8 million in 2019). In order to improve the service of travelers and to facilitate their movement, it was decided to prepare a location system and a mobile application.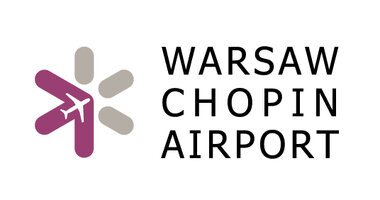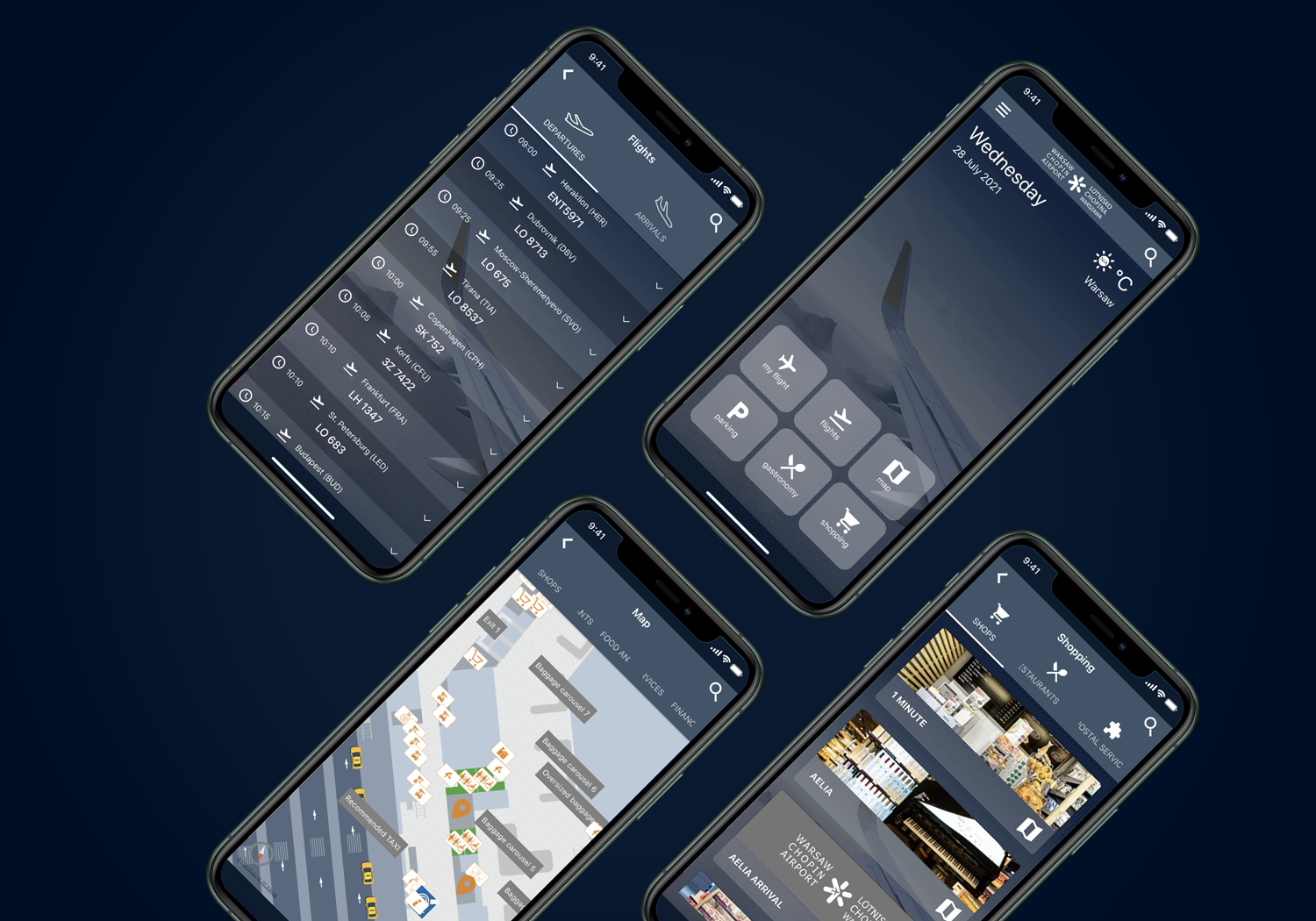 To solve the problem with improving the movement of passengers around the airport, we have prepared a complex navigation system consisting of dedicated software, a mobile application and 1500 beacons. So far, this is probably the largest implementation of an indoor location in Poland. Beacons were used for internal location and navigation for airport passengers. The implemented technology is the result of our research and development works. For the purposes of this project, the following have been developed:
Dedicated high-precision interior maps
A very large collection of places and a map of the facility. Each place is described with pictures, texts and other attributes
Algorithms for finding paths along defined paths
Fully editable maps thanks to the geospatial content management system
We also made sure that our solution was fully integrated with websites, mobile applications and digital signage thanks to the API using WMS and WMF.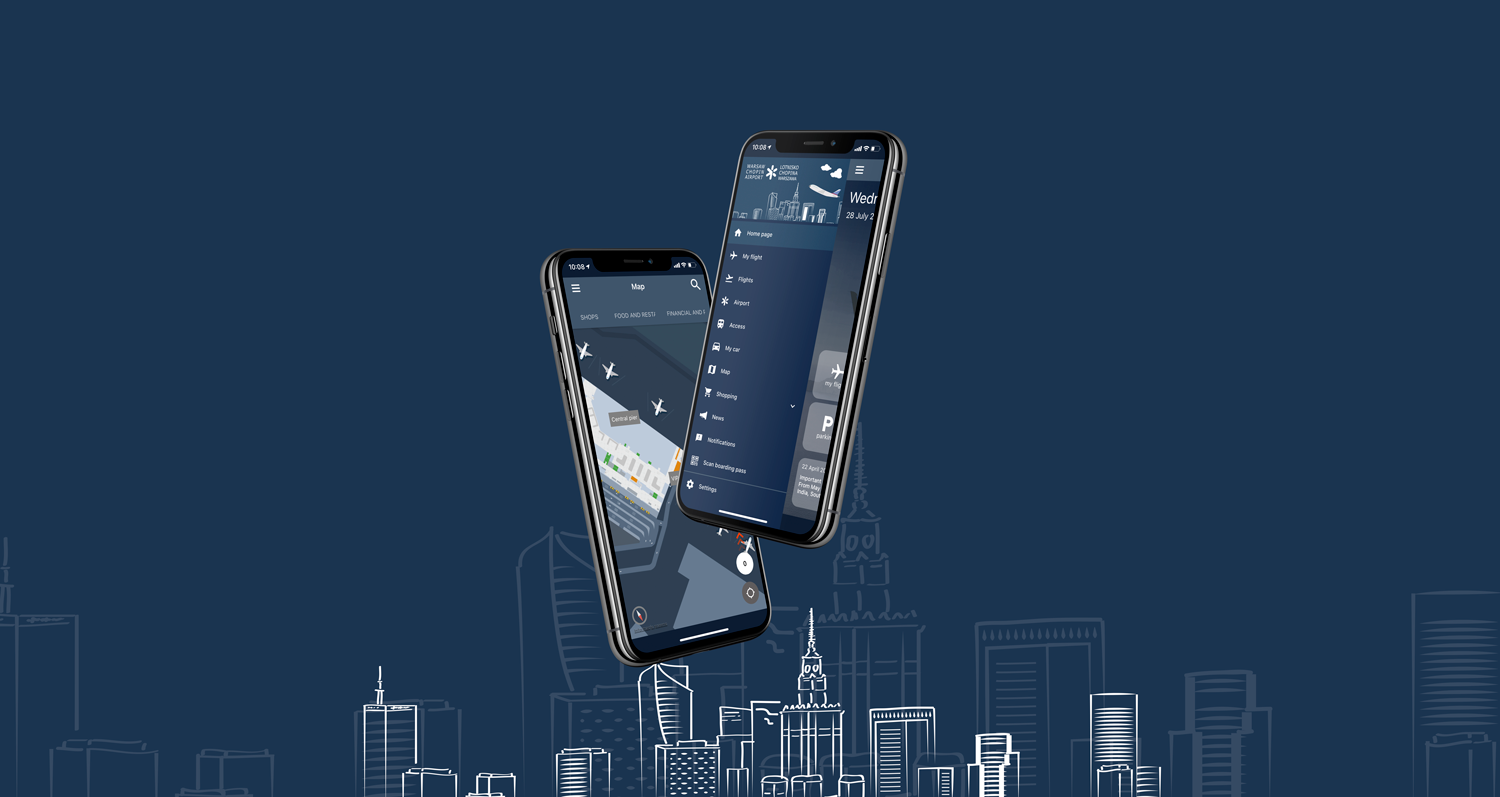 Benefits for the airport and passengers
Locating passengers inside terminals based on signals from beacons and wireless networks
Navigation to gates, baggage claim belts, transfer counters, customs and more
Determining the estimated time to reach the gate based on the walk-through time, barriers for the disabled and waiting time to the security check
Augmented Analytics: Popular Zones, Most Traveled Paths, Passenger Time, Number of Visitors, Returns, Queue Recognition, and more
Contactless marketing with PUSH notifications
Full-content management of POI, wifi and beacons infrastructure directly in the content management system by administrators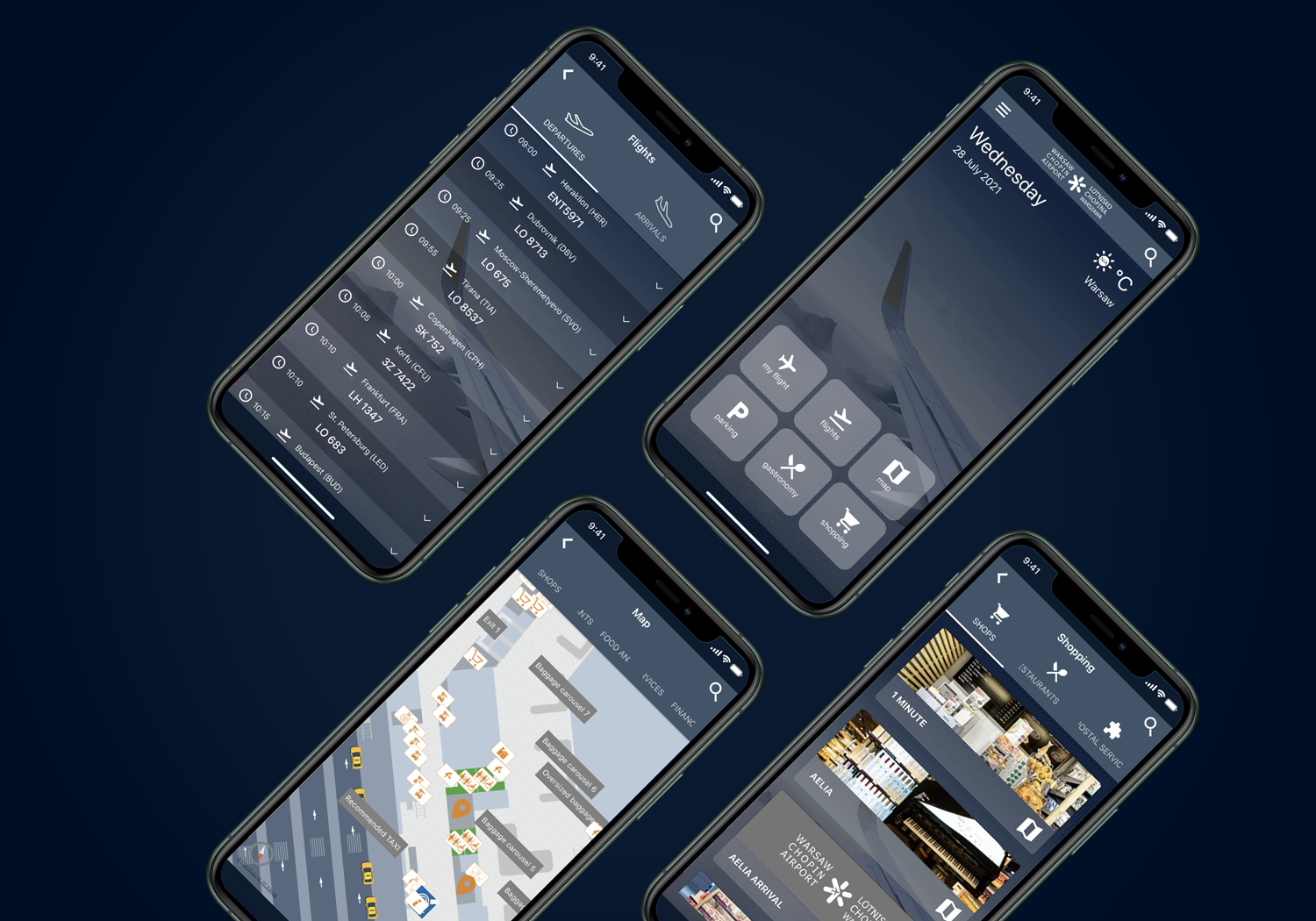 Check out our

case studies

Check how we solve problems of various industries. Find out how our websites, TYPO3 services, Android and iOS mobile applications are created. Click on the selected case study and find out more: